Emerson's Ovation™ control technology is  designed to support long-term process reliability and expandability.
With modular plug-in components, Ovation I/O delivers embedded advanced control applications with built-in fault tolerance and system diagnostics.
With their inherent flexibility, Ovation I/O modules convert input signals and create output signals, performing a multitude of functions. Specialized I/O modules are also available.
Simplified Maintenance
Standardized assembly style simplifies maintenance and reduces spare parts inventory costs.
Single-point DIN rail fastening makes installation and configuration quick and easy. Built-in connectors eliminate power and communications wiring. Ovation I/O modules are software configurable, therefore no jumpers or thumb wheels are necessary. Their advanced electronics also deliver low power consumption.
Ovation™ Controller – OCR1100
Combining the form factor and ruggedness of a PLC with the power and ease-of-integration of the Ovation control system, the compact controller is a reliable automation platform scalable for any power generation or water/wastewater application that needs control to be located near the equipment.
Features
Secure, reliable, and mission-critical control capability providing "bumpless" automatic failover between redundant controllers.

Fast processor for increased productivity

One-step data acquisition functionality through the definition of the I/O database

Small footprint with low power requirements and fanless operation

Interfaces to Ovation and WDPF I/O, both local and remote

Integral interface to digital busses through Ovation I/O modules

Integrated virtual I/O capability for third-party OEM systems over Ethernet protocols.

Non-volatile storage of application software, point database, configuration information, and operating tuning constants

An integrated sequence of events capability with 1-millisecond resolution

Meets IEC 61131-3 standards

Achilles Level 1 certified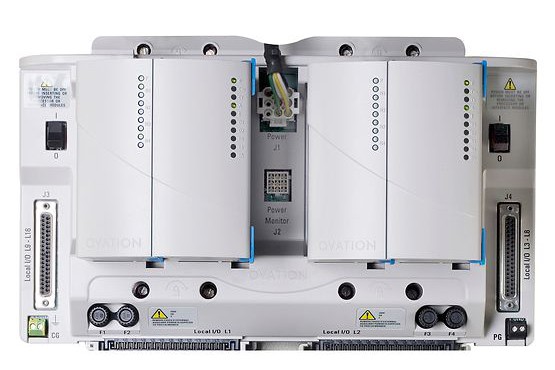 Ovation™ I/O
A comprehensive suite of I/O modules to support long-term process reliability and expandability.
Features
Modular, plug-in components support long-term process reliability

Modules are installed and configured quickly and easily with single-point DIN rail fastening

Built-in connectors eliminate power and communications wiring

Electronic ID identifies module type, group, serial number and revision

Fewer module styles reduce spare parts inventory costs

Redundant power supplies deliver system reliability

"Hot swapping" streamlines system maintenance

Standardized status indicators offer color-coded diagnostic messages

Remote Ovation I/O provides a flexible, cost-effective means to distribute I/O modules to strategic locations throughout the plant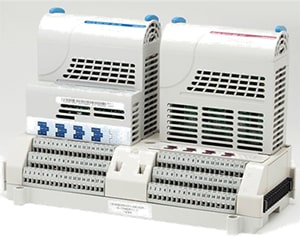 Ovation™ Enterprise Data Solutions
Transform Plant Data into Actionable Insights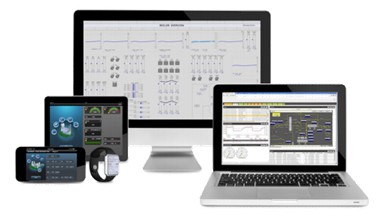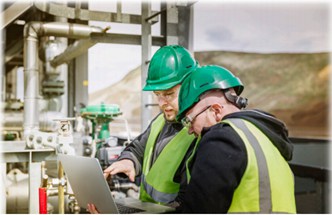 Ovation EDS remotely monitors key plant performance indicators such as fuel usage and emission levels for power generation or energy usage and regulatory compliance for water / wastewater.
Using Ovation EDS mobile during operator rounds to evaluate and document plant performance and operating status information improves productivity and safety
Ovation™ Machinery Health™ Monitor
Integrated solution for simplifying and improving prediction and protection of critical rotating assets.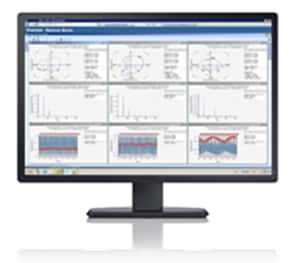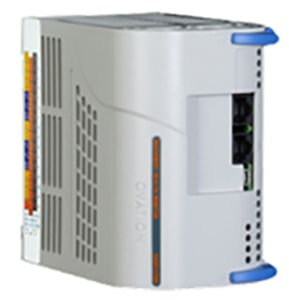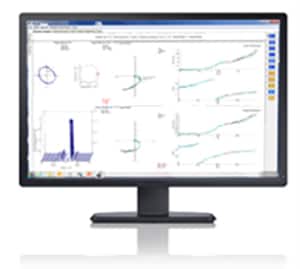 Ovation's Machine Works application provides operators with diagnostic plots for vibration analysis.
The Ovation Machinery Health Monitor is a high-performance I/O module dedicated to machinery health functions.
Emerson's AMS Machine Works application adds advanced condition monitoring capabilities that are available from outside of an Ovation system